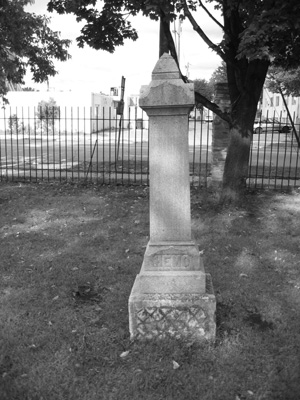 Was it "Bad Candy" or Diabetes that Killed Hazel Hemo?
On Saturday April 29, 1902, four-year old Hazel Julia Hemo went to the local store and bought four sticks of candy. After she ate them, she became violently ill, and her parents sent for a doctor. Dr. Murphy examined Hazel late Saturday afternoon and again on Sunday morning, but during the night she lapsed into a coma, and at noon on Sunday she died. The doctor determined that the cause of Hazel's death was ptomaine poisoning caused by her having eaten too much "cheap" candy.
A few days later, Mr. Al W. Paris, a resident of Minneapolis and secretary of the National Candy Manufacturers' Association, wrote an indignant letter to the Minneapolis Tribune in which he demanded that the coroner conduct an autopsy to investigate the cause of Hazel's death further. Mr. Paris insisted that his organization "would not stand for" the coroner's initial ruling, and that he was referring the matter to the organization's office in New York for an investigation. He was so convinced that Hazel's death was due to a cause other than ptomaine poisoning that he made a fairly risky offer-- if it turned out that her death was caused by cheap candy, his organization would assist in the prosecution of whoever had made and distributed it. Newspaper coverage of Hazel's death ended with his letter, so it seems unlikely that the matter was pursued any further, and the cause of Hazel's death continued to be given as ptomaine poisoning.
In his own investigation, Mr. Paris, without realizing it, may have discovered a clue to another explanation for Hazel's death. He had interviewed her parents, and they told him that Hazel had been behaving strangely for several weeks. They, especially her father, did not believe that her death was caused by contaminated candy.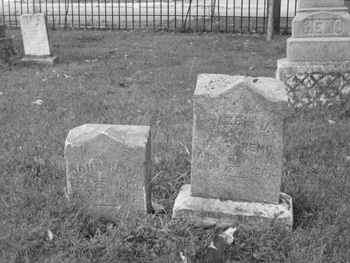 Three months later, on August 7, 1902, Hazel's father, John Hemo, died from diabetes at the age of 33. We have no way of knowing whether or not he knew that he was diabetic, but he was by no means the first person buried in Minneapolis Pioneers and Soldiers Memorial Cemetery for whom that was the cause of death. The first recorded instance was for a six-year old girl, Hannah Olson, who died on September 7, 1874. Although the specific causes of diabetes are not well understood, heredity is known to be a contributing factor. Although Mr. Paris did not describe Hazel's odd behavior in the weeks before her death in any detail, she may well have been exhibiting symptoms of diabetic shock.
Even though diabetes had been recognized as a disease as far back as ancient Egypt, there was still no effective treatment for it in 1902. There wouldn't be one until almost twenty years after Mr. Hemo's death. In 1921, Dr. Frederick Banting, a Canadian, successfully extracted insulin. In 1923, Dr. Banting became the first Canadian to receive a Nobel Prize for finding the way to help people manage the symptoms of diabetes.
Next Article -> Harry Hayward -- October 2004